Kratie Province:
In a pretty province spanning the Mekong much of Kratie's population makes it's living from the mother river's waters. Beyond the river, it's a remote and wild land that sees few outsiders. Most visitors are drawn to the rare freshwater Irrawaddy dolphins found in Kampi, about 15km north of the provincal capital. The town of Kratie is a little charmerand makes a good base from which to explore the surrounding countryside.
The provincal capital was one of the first twons to be liberated by the Khmer Rouge ( actually it was the north Vietnamese, but the Khmer Rouge later took the credit ) in the summer of 1970. It was also one of the first provincal capitals to fall to the liberating Vietnamese forces in the overthrow of the Khmer Rouge on 30 December 1978.
In the past, getting about was easier by boat than by road, as most roads in the province were pretty nasty. However, Kratie is now connected by NH7 to Kompoung Cham and Phnom Penh to the south and Stung Treng and the Lao border to the north, making it a major cultural crossroads.
---
Kratie Tour:
The main activity that draws visitors to Kratie is the chance to spot the elusive Irrawaddy river dolphin and lying across th water from Kratie is the island of Koh Trong, an almighty sand bar in the middle of the river.
Wat Roka Kandal about 3km south of Kratie on the road to Chlong, is a beatiful little temple dating from the early 19th century, one of the oldest in the region. To see the beautiflly restored interor, which serves as showroom for local wicker handicrafts, as around for someone with the key.
Phnom Sombok is a small hill with an active wat, located on the road from Kratie to Kampi. The hill offers the best views across the Mekong on the stretch of the river and a visit here can easily be combined with a trip to see the dolphins.
---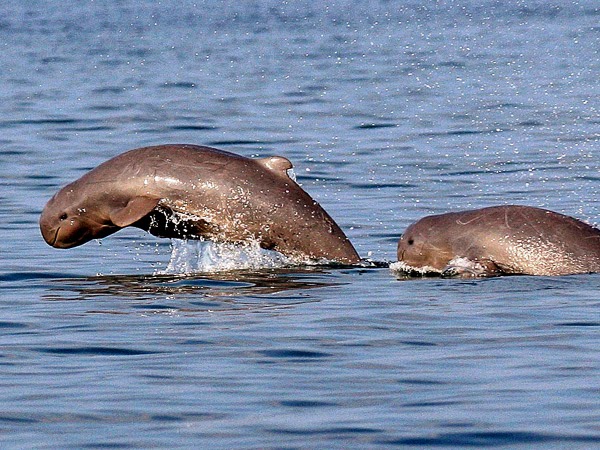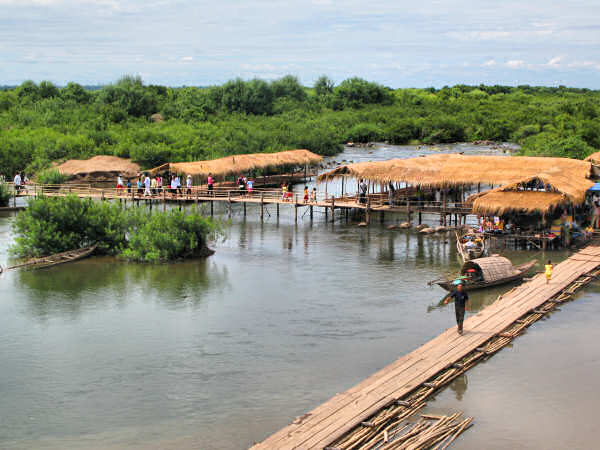 ---